Registration is now open!

Skaters' Safety is our Top Priority - click here to see what we are doing to protect skaters and their families COVID 19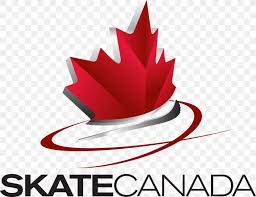 Helmet & Safety Requirements
Safety is our top priority. We adhere to the Skate Canada's Safe Sport Helmet Use policy
Up to and including CANSKATE LEVEL 5
All Skate Canada Clubs who offer a CanSkate program must ensure all CanSkate participants up to and including Stage 5 must wear a CSA approved hockey helmet while on the ice. Parents are not allowed to waive the use of a helmet.
CanSkate STAGE 6 or higher
Skaters may choose to continue to wear a helmet at their discretion. The parent/guardian have the final say as to whether or not the skater will or will not wear a helmet at this level.
Skate Canada - HELMET USE POLICY
Helmet Fitting
A hockey helmet should fit snug to prevent any shifting and maximize protection. Adjust the chinstrap so it gently makes contact under the chin when fastened. The helmet should rest on the head so that the front rim is one finger width above the eyebrow and making contact with the top of your head. Although most helmets are lined with protective foam, some helmets will feel better than others. Try on different brands of helmets for fit and comfort and adjust according to manufacturer's recommendations.
All CSA certified helmets have a sticker indicating their certification.
Why only hockey helmets?
Hockey helmets are designed to help protect against head injuries occurring on ice, whether from a fall or collision. It is important to ensure that when a skater is on the ice, they are protected with equipment designed for their sport or activity. Bicycle helmets do not provide adequate protect from this type of fall.
Other Safety Requirements
Can I leave the rink while my skater is on the ice?
Canskaters are required to have a responsible adult with them at the rink. Coaches are unable to attend to child who need to exit the rink for washroom breaks or injury.
Clothing
Coaches are in charge of ensuring what a skater wears on the ice is safe. Hair is expected to be tied back to allow for clear vision.
Clothing needs to fit appropriately, not have strings or extra-long scarves that would present tripping hazards to the skater or others. Please empty pockets to keep rocks, toys, and other debris off our ice surface.
Mittens/gloves & warm clothes (including snowpants as needed) are required to prevent kids getting cold on the ice. A warm skater is a happy skater!