See you back on the ice in Fall 2021!

Skaters' Safety is our Top Priority - click here to see what we are doing to protect skaters and their families COVID 19
Parent & Tot Canskate
**New program**
Start October 7th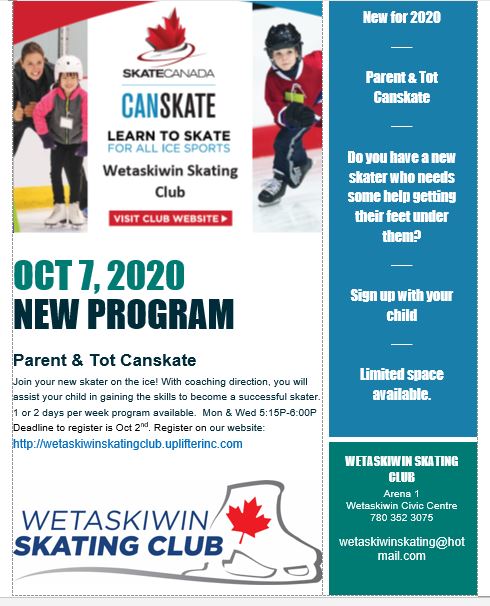 Parent & Tot can be used as an option for skaters who require hands-on assistance getting up and maneuvering on the ice.
1 or 2 Days/week
"Parent" may include members of the skater's household or members of their social circle who are 15 years of age or old that can be responsible for the skater. Parents will be responsible for assisting their skater so they able to effectively skate on their own and support their skater if necessary.
Parents must be have basic skating skills (balance on 2 feet, move forwards and stop). Parents must wear a CSA approved helmet if their own skating level is below Stage 5 or equivalent. (Coach evaluated)
Physical Distancing of 2 metres between coaches, program assistants and the skater/parent pair must be maintained at all times.